Looking for the best WordPress affiliate plugin? Well, affiliated marketing is a way in which you can make money online by promoting your goods. It is a very simple way in which you can promote your goods on your social media or blog using specific WordPress affiliate links and if anyone likes your product then they have to click on that link and could buy those products.
Why use them?
Here we are listing some of the best affiliate marketing tools:
#1 Beaver builder
It is a drag and drops king of page maker where you can make custom page designs for your website and for clients. It is one of the most paid WordPress affiliated plugin programs to join. They offer you 25% of the commission on every sale, even annual renewals.
 It has facilities like Page builder plugin, 1-year world-class support to its users, premium template and modules, theme, and also white labeling. Its prices vary depending on the features you want to add; its starting price is from $99 to $399 per month. It is a good plugin program for the newbie due to its facility of support for the whole 1 year.
#2 Pretty links
It is the most popular and trusted WordPress affiliate link. Using pretty links it is very easy to add links on WordPress posts and to make easily memorable and short URLs for the social media platform, podcast and many more.
 It is a convenient plugin tool that could be easily used. It also provides you with the feature of auto-link that automatically can add specific links related to the keywords you want. If anytime an affiliated link redirects to error 404 then it allows you to set easily available redirect. 
 You also get the report of those affiliate links which work better on your web page.  
Its price varies from $49 to $149 depending on the features you want to add.
#3 WP Engine
These plans are a little bit expensive but their managing service can increase security and expert support. It is one of the best WordPress affiliate hosting programs as you can earn a lot from each customer. Its payment is $400 for each referral. 
It is a very much WordPress affiliate friendly program as it gives 6 months cookies, massive payouts, and coupon site restriction. It gives 100% of the first monthly payment or at least $200 payment whichever is comparatively more. 
#4 Monster insight 
It is an awesome analytical WordPress plugin program that presents your analytical reports just in your WordPress dashboard. You can easily set up this and it is very user-friendly so you won't be confused while operating this program.
Using Monster insights as you can easily track all of the WordPress affiliate links by you. As you get to know of where is more traffic of users' soo you put your product ads over there to get visitors more attention towards it as they view the website. 
#5 CSS Hero affiliate program
 It is an awesome WordPress affiliated plugin as it is super easy to use and you can even customize anytime your website page. You can very easily change font, typography and manage colors.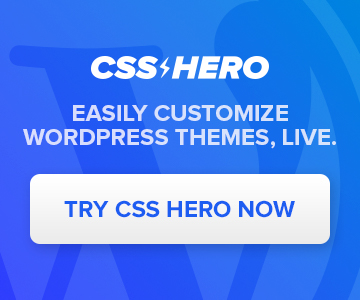 It gives you free updates for 1 year and a money-back guarantee for 30 days. Well, you can install them up to many sites if you take the pro version. Its price ranges from $19 per year to $199 lifetime of the pro version. These are of good price and provide you with nice features. 
#6 WP Forms
It is a kind of WordPress affiliate plugin. You can easily create forms using the drag and drop form builder. It has a form template that makes it convenient to use and so can be a good option for the beginners.
 It is responsive mobile-friendly so it can be used in your mobiles too and it gives you instant notifications. It has spam protection so that you are free from threats and its payment method is easy. It also provides you with the geo-location of the users. It has different packs that you can buy and their price varies from $31 to $239 per year. 
#7 Live chat affiliated program
It is currently helping 26000 companies in around 150 countries to promote their products. It is a messaging app in which you can contact with your customers and increase your online sales and customer support.
As you use live chat affiliated programs you get to know about promotional resources, discounts and increase your marketing knowledge. Live chat also gives you an account manager to help you get started with it. Its price ranges from $19 per month to +1000$ per month depending on the packs you choose.
#8 Memberpress affiliated program
In the industry of WordPress memberpress is a great name. It is powerful plus easy to use. It helps you to create, manage and track all the membership subscriptions. It instantly charges for access to the content from your users. 
It is very much secure to use as you can build up your password-protected community with it. It even allows you to make coupons, not just a few but like many, as you want to ask because it helps to attract more users to your site. So it is a good WordPress affiliated plugin.
#9 Barn2 media affiliate program
It is considered to be the best wp agency in the UK. They don't charge you for the signup and it is even easy. It is used over more than 100 countries and has 5000+ websites. 

It gives you links and banners to promote but you can also use other ways to promote wp affiliate plugins. You even get paid even if the customer doesn't buy those products later and it has no minimum payout amount. Its price ranges from $55 to $75.
#10 Thirsty affiliates
This is a kind of WordPress affiliate plugin that could be operated to administer all of your affiliates easily. URLs are long so using this tool you can cut short them and could use links like /refer or /recommends. You can use 301 redirects nicely using thirsty affiliates.
  You may even establish links to see it on a new as you use the drop-down menu and click and put-in WordPress affiliate links. All these serviceable features are for free but you can go for the Pro add-on at $49 to get more features like an advanced report, schedule affiliate link WordPress, automatic check for broken affiliate links, geo-location link redirection. 
Bottom line
These were a few of the best affiliate plugin WordPress that could be used by users to promote their product and increase their sales. Some of these use email as a way to contact the visitors of the websites while others show evergreen promotions to the users. 
All these are user friendly and easy to use and are affordable at their monthly rates while few of their rates vary depending on the features they provide you with.